Free Estimates, Service Calls & Inspections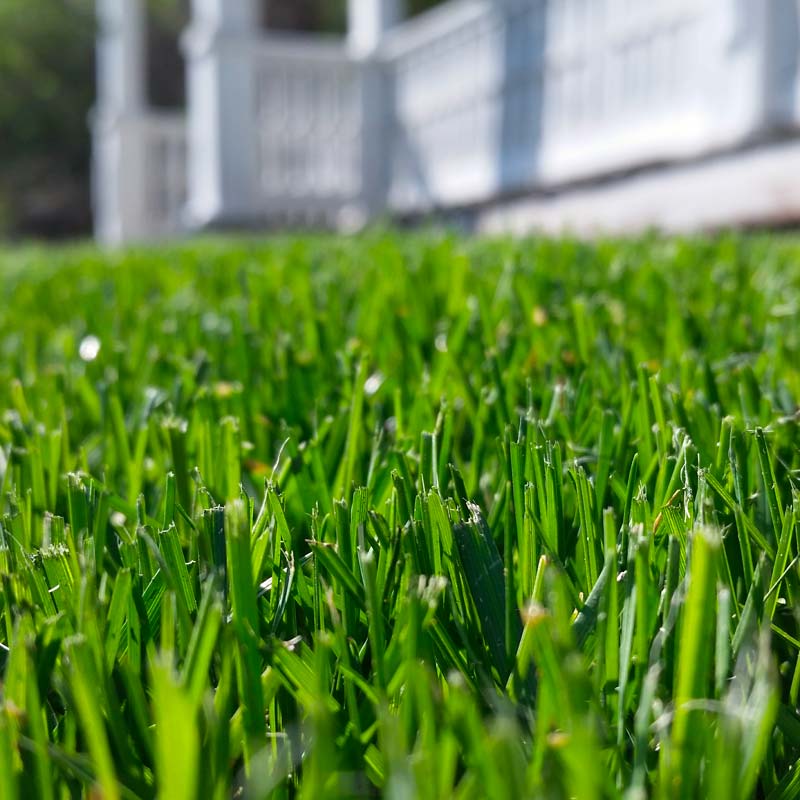 Fertilizing
---
When you hire a lawn fertilizer company, you should know exactly what's being done to your lawn. Our fertilizer applications are slow-release fertilizers that contain nitrogen, phosphorus and potassium, three main nutrients that turf needs to survive and thrive.
One of the main benefits of using slow-release fertilizers is there's a low risk of burning turf, reduced leaching to surface and ground water tables, and even and sustained grass growth. Why? Nitrogen is very mobile in the ground. A slow-release fertilizer gets its name because the nutrients are slowly released into the turf's root system only when it needs them. And the fertilizer is less likely to break down from soil microbes.
Click on the boxes below for info about our lawn care fertilizer program and how we treat your turf during different times of the year.
Season-Long Quality Lawn Care
---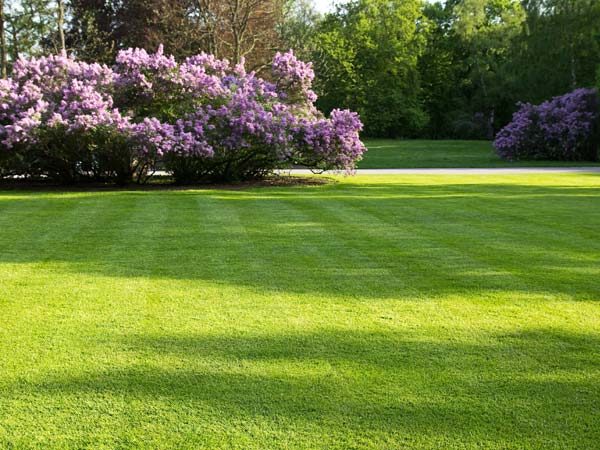 Early Spring Feeding
Your lawn needs food as it awakes from its winter hibernation. We apply a slow-release fertilizer to strengthen root systems and replenish carbohydrate reserves.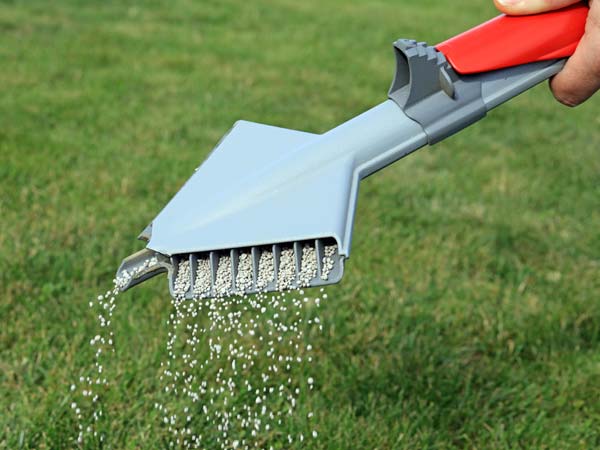 Late Spring Feeding
Turf Pro's balanced, slow-release fertilizer readies your lawn for summer drought by building its energy reserves and helping your lawn remain green through the summer.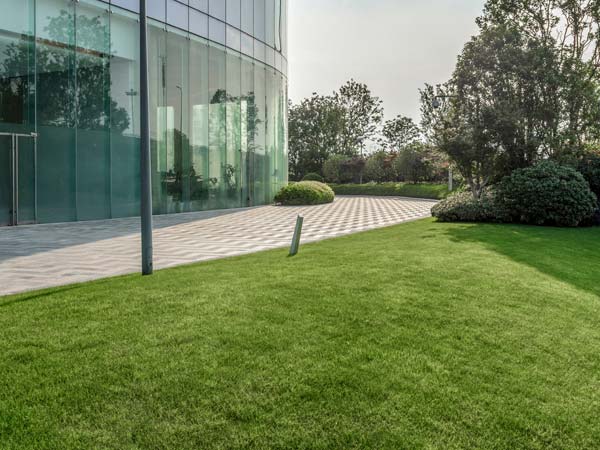 Summer Feeding
Our balanced dose of fertilizer helps ensure your grass stays fresh, healthy and green. It's slowly released so it doesn't burn turf under the hot summer sun.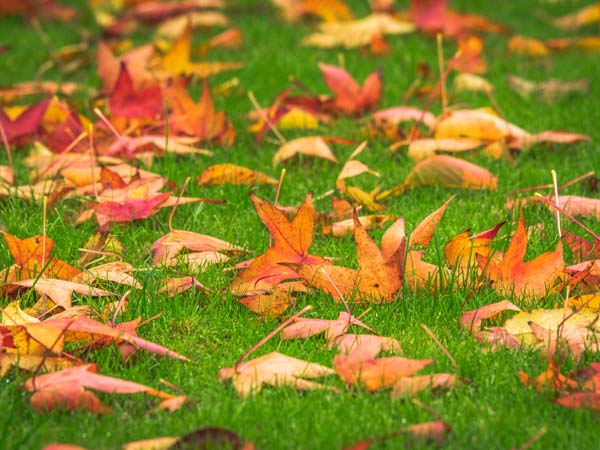 Fall Feeding
Grass loves to grow in the fall because of the season's ample rainfall and cooler temperatures. Applying our fertilizer at this time will green and thicken your lawn right up!
Winter Lawn Care
While many people stop caring in late autumn, it's important that you don't forget about your yard in the "off-season."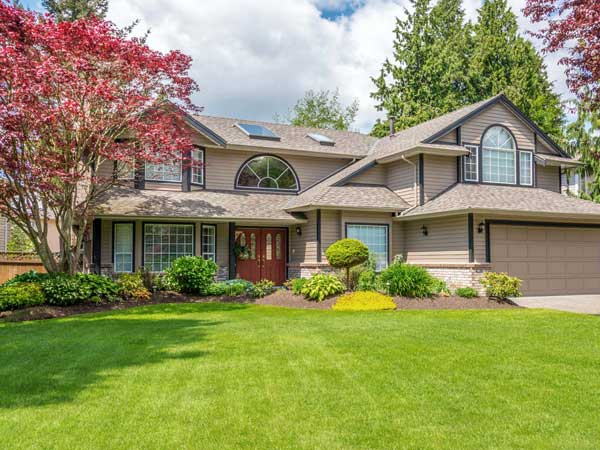 Complete Lawn Care Program
Turf Pro's lawn care program is both cost-effective and friendly for you, your family and the environment.
The Turf Pro Inc. Lawn Care Program
---
The Turf Pro Inc. lawn care fertilization program is cost-effective and environmentally friendly. Our goal is to make your lawn thick, healthy and green, while using the least amount of pesticides possible.
Additional Lawn Care Services
---
More than just a lawn fertilizer service, we offer a robust lawn care package that includes crabgrass, weed and grub control, and core aeration to help keep your turf healthy and beautiful.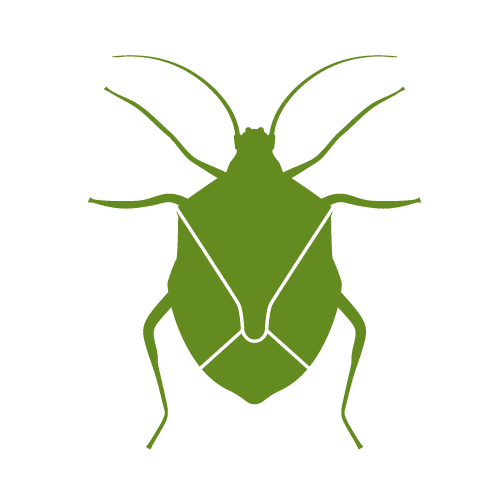 Surface
Insect Control
Our lawn insect control service will keep your turf well-protected.
More Info »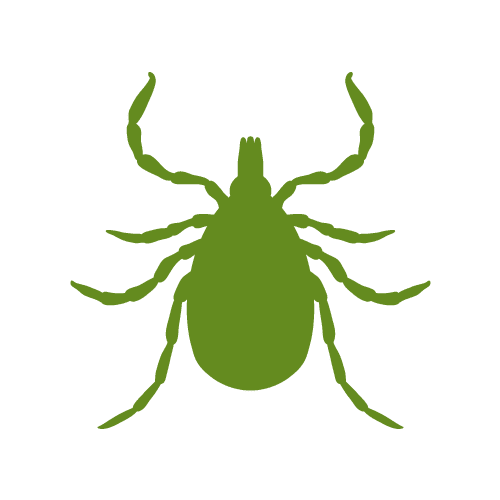 Tick
Control
Regularly scheduled treatments to keep ticks off your lawn (select areas only).
More Info »
"Thank you for such good service this past year. The yard looked great. See you in the spring. Merry Christmas!"
Barbara K., Foxboro, MA
"I would like you to know how impressed we are with the excellent job your two young men did for our fall clean-up. What a pleasure it is to have a yard that is literally swept clean from front to back. Thank you for your very fine services."
Greer B., Sharon, MA
"Thank you very much for the good work you provided over the last several years. My lawn never looked better until you took over."
Leon E., Walpole, MA